Accountant Resume - see the samples below. Get tips on how to write an accountant resume. Effective advice for 2022.
WORK IN ACCOUNTING - IS IT FOR EVERYONE?
Would you like to work in accounting? Before you decide to apply for such a position, please read the article below.

Accounting is a good job for meticulous people. Do you like to analyze a lot of numerical data? Do you constantly improve your skills? If you are well-organized and like office work this job is perfect for you.

Let's start with presenting your profile to an employer.
In this article:
you will learn how to write a career summary in an accounting resume + summary samples
you will find sample accountant position resume templates
you will learn how to present your work experience in an accountant resume
we will learn how to describe the desired features in an accountant resume - skills and strengths
you will find out if you should include your interests


WHAT DOES WORK IN ACCOUNTING LOOK LIKE?
A good accountant is a treasure to any company. They look after the company's money.

The scope of accountant duties may vary in every company. It depends on the position, industry, organizational structure and size of the institution. But one thing stays the same - the accountant is responsible for the company's finances.


Accountant's duties include:
keeping records of revenue and tax costs,
completing company's tax returns and tax information,
VAT settlements,
posting of VAT invoices,
settlement of EU projects,
calculating owner's and employees' insurance contributions
preparation of a financial analysis of the company,
preparation of financial balance sheets,
preparation of annual financial settlements
A resume will attract attention when it has a professional layout and when it's clear, easy to look at. The right colors can increase the reader's interest by even up to 80%. Make a resume and cover letter with CraftCv.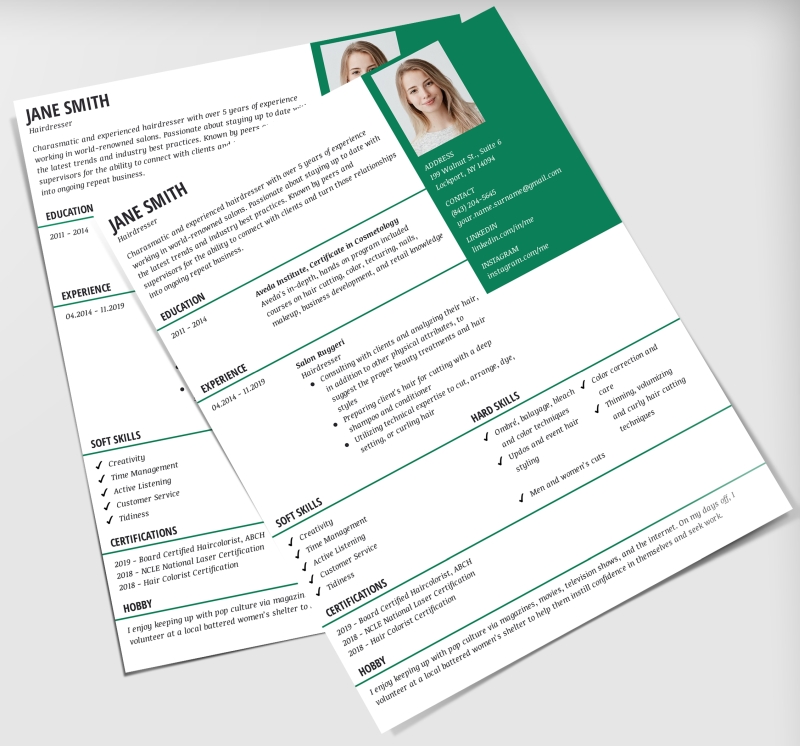 ACCOUNTANT RESUME - CAREER SUMMARY EXAMPLES
The career summary is the most important part of your resume. It's like a good marketing catchphrase.
At first, the resume is only scanned by the Recruiter's eyes. Only then is it read more carefully - hundreds of them come through to the accounting/tax offices!
Sample career summary in an accountant resume:
"I am an independent accountant with over five years of experience. I worked in an accounting office with an established position on the market. I served the company's key clients. Furthermore, I increased the office's revenue by 20%. Currently, I am looking for a position as a chief accountant. "
"I have six years of experience as an independent accountant. This time allowed me to gain valuable knowledge. I have the necessary skills to serve clients at the highest level. I increased the company's revenue, which is confirmed by the references I have obtained. Currently, I am interested in further career development as a financial controller. "
If you do not have the experience, focus on the knowledge you have. For example, mention your internships.
"I am a graduate of finance and accounting at the University of Wrocław. Gained knowledge allows me to work as an accounting assistant. During my studies, I completed an internship at the National Bank of Poland. I am constantly improving my skills. Currently, I am attending an Independent Accountant course. "
ACCOUNTANT RESUME TEMPLATE
The position of an accountant does not require creativity. It requires accuracy and meticulousness.
A classic accountant resume template will be the best choice.
Also, remember about a clear layout.
EFFECTIVE ACCOUNTANT RESUME SKILLS - SUMMARY
Soft skills:
responsible
patient
have good communication skills
independent
conscientious
with a timely manner
resistant to stress
open to changes
have perfect work organization skills
a quick learner,
able to prioritize effectively
able to describe difficult issues in a simple way
meticulous
have impeccable manners
able to focus on details
Hard skills
good knowledge of current accounting and tax regulations
good working knowledge of accounting, taxes and financial law
excellent knowledge of MS Excel
current knowledge of provisions in the field of VAT / CIT / PIT tax law
ability to prepare tax declarations/settlements
knowledge of ERP systems
Need to generate a professional resume online right now? CraftCv's resume maker will help you make a professional resume in just a few minutes. With our resume builder, you'll increase your chances of getting a job by perfectly adjusting your resume to the job offer.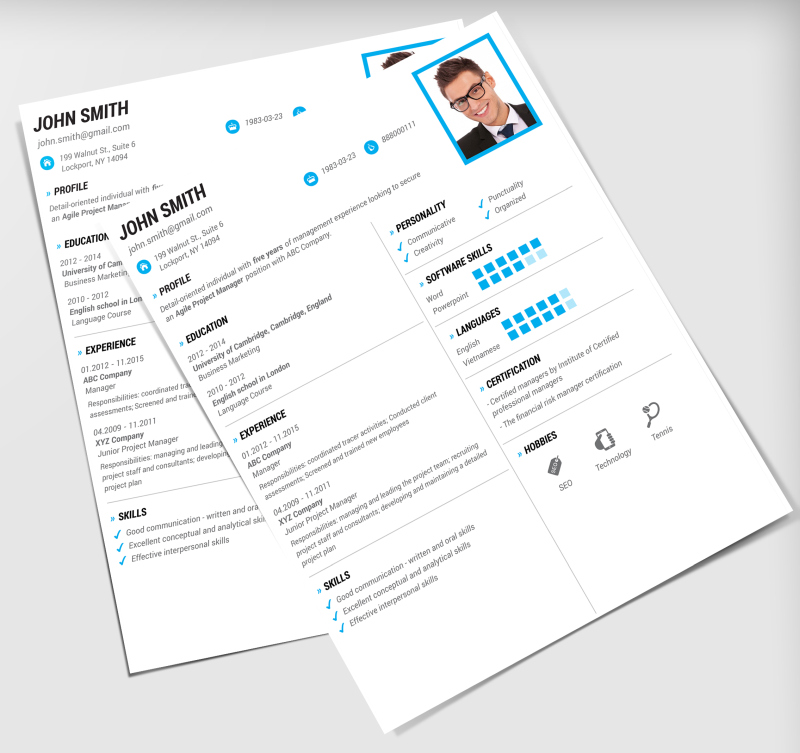 HOW TO DESCRIBE WORK EXPERIENCE IN AN ACCOUNTANT RESUME?
When looking for a job, we should remember that we are not the only applicants. Around 250 candidates apply for one job opening. Now you know why a recruiter spares one resume only about 6 seconds.

That is why the most important thing is hard data.


Recruiters read many resumes with similar phrases. Describe your work experience in detail. List your duties accurately.


Don't write: "Supervision of accounting documentation".
Write: "I prepared PIT, CIT, VAT, SII declarations" instead.
The accountant tasks depend on the position and the industry. Employers' expectations also differ. A good accountant resume meets most of the requirements described in the job advertisement.
Include your past career achievements. This interesting form of describing your work experience will help you stand out. These don't have to be spectacular successes.
Think about what you have achieved so far.
Has the company gained new customers thanks to your work?
Perhaps thanks to your involvement you managed to save money or obtain a subsidy for any of the activities?
Add it to your resume. It will attract your future employer's attention.
Choose achievements that fit with the competencies. The "requirements" section will help you. Your accountant resume should be no longer than 2 pages. Employers value precise candidates. Bold keywords and get rid of unnecessary information.
Positions not related to the accounting career are unimportant.
Want to make a creative resume but don't know how to? Meet our resume maker! In it, you can make a modern resume in a few minutes — without experience in graphic design. Gain up to 3 times as many job offers. Read: How to Make a Creative Resume [Best Tool]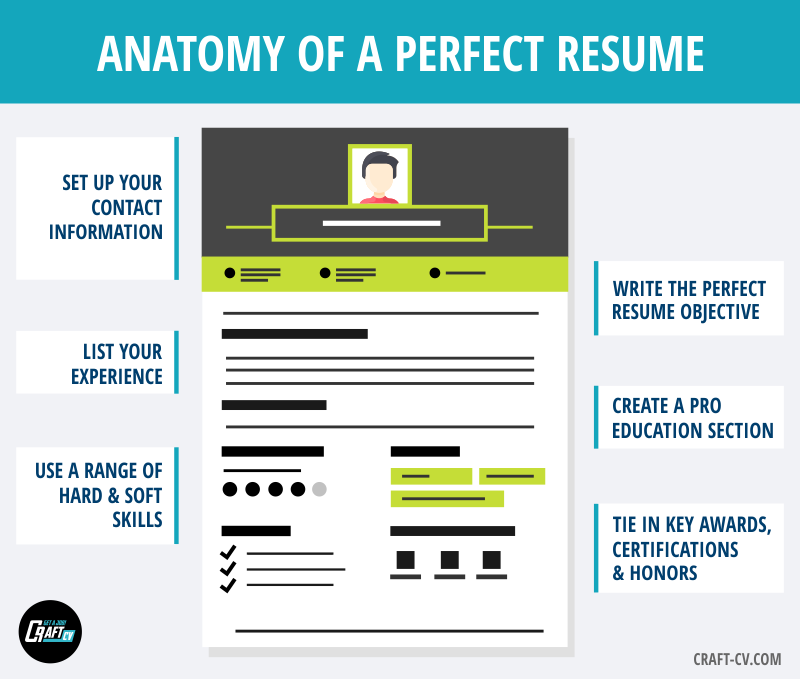 EXAMPLES OF USEFUL COURSES IN YOUR FINANCIAL ACCOUNTANT RESUME
You only need to complete a course or training to become an accountant. Many schools on the market offer this type of training course. But the role of an accountant is associated with great responsibility.

Choose proven schools that have appropriate experience and reputation.
Examples of interesting courses:
MS Office courses (especially Excel)
Courses in the field of economic law and tax law
Courses in the field of HR and Payroll
Preparatory courses for bookkeeping of revenue and expense ledger
Courses in accounting software
It is not worth mentioning all the courses. Add only those which may be of interest to the employer. Describe a maximum of 4-5 courses.
The description of every training course should include:
time dimension
the name of the institution that conducted them
basic range of topics you have learned
The accountant does not only have to count anymore. Nowadays, candidates need to have extensive knowledge of tax law and accounting programs. You should also finish studies in fields such as finance, accounting, economics.
Coursework and training are an opportunity to improve our qualifications and develop skills that are useful at our job. How to describe the courses you took part in to show you're better than every other candidate? Read: How to list Relevant Coursework on a Resume [Useful Tips]
DESIRED FEATURES IN AN ACCOUNTANT RESUME
These days, having knowledge in the field of accounting and the use of specialized programs is not sufficient. It is necessary to have many other skills.


What qualities should a candidate have?
Comprehensibility and openness to people
In general, interpersonal skills are very much desirable. In many companies, the accountant has daily contact with the external environment. Therefore, they must be communicative and open to people. The ability to work in a team and impeccable manners will also be useful.
Good work organization skills, meticulousness
The accountant profession requires very good work organization skills. It involves the analysis of a lot of data and a lot of responsibility. Someone who cannot organize their work and manage time properly will be very frustrated on a daily basis. An accountant often works under time pressure, so they must be able to set priorities and work effectively.
Ability to learn quickly, ambition
Accountants should broaden their knowledge in the field of accounting and tax law on an ongoing basis. They must follow any changes in regulations and be able to apply them in practice. Do you like reading and change? You will have no problems finding your way in this job.
Stress resistance
Both, working with people and having to work according to specific deadlines, can be extremely stressful. So you need to be able to cope with stress and focus on fulfilling the tasks.
Loyalty
This trait is being increasingly desired by employers, especially in this profession. An accountant often has access to a lot of sensitive data. These include figures regarding the financial condition of the company, key clients and many others. These are the secret of the institution.
Commitment and Flexibility
There are periods of the year when an accountant has a lot of work to do. It happens that they work "overtime", in task mode. Candidates must be able to adapt to changing working conditions. At the same time, they should engage in the tasks entrusted to them. Lack of commitment can affect the results of the entire company.

WHICH PROGRAMS SHOULD BE ADDED TO AN ACCOUNTANT RESUME?
Modern accounting is very computerized. Accountants in their work not only use accounting software but also correspond with various offices. It is necessary to know how to use an e-mail box, create documents. But above all, you must fluently know spreadsheets, such as e.g. MS Excel
Accountants need to create statements, tables and calculations. They must know specialized formulas. What programs should be known depends on the specification of the job.

Again, the accounting profession is a very broad concept. It is different when you are at the beginning of your career. It differs when you already have experience. Finally, it is a different story when you set up your company.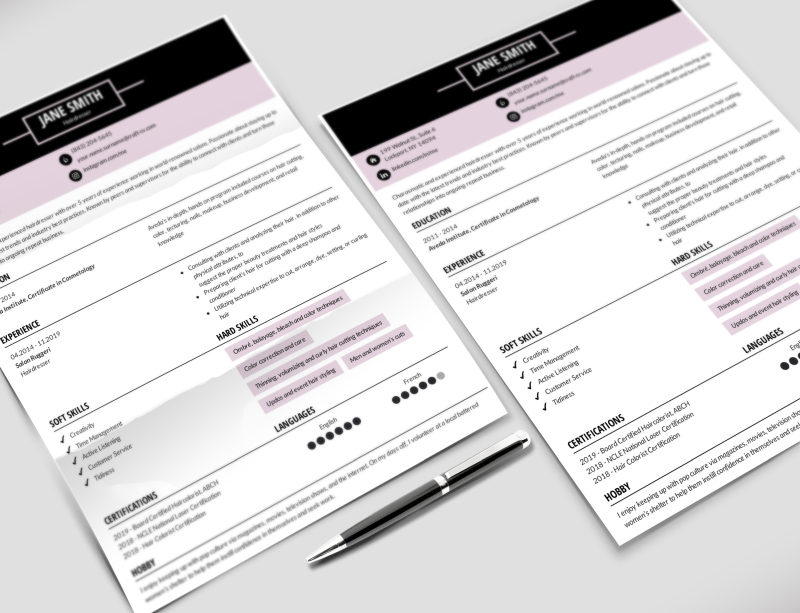 IS IT WORTH INCLUDING INTERESTS IN YOUR RESUME?
Work in accounting is often associated with monotony. It requires a lot of patience. It is good to show recruiters that we have a hobby. An activity that helps us to relax after hours. If you have an interesting hobby, add it to your financial accountant resume.
The most desirable interests are those directly related to the profession.
When mentioning your hobby, provide specific examples.
Even if your actual hobbies belong to the immortal triad: movies, sport, music, it is worth specifying them.
If it's movies, maybe Hitchcock's films or science-fiction?
Is it an active practice of volleyball? Or maybe just supporting your favorite football team?
If it's music, is it playing the drums or collecting old vinyl records?
This information is valuable for the recruiter because our story is behind it.
Tip: in your resume, mention only the things you want and like to talk about! In this way, this easy question will not turn into another subject to be nervous about.
It's a good idea to include interests that relate to the specifics of the company in question. Some employers choose employees who match the nature of their organization.