Are you wondering how to write a career objective and summary in a resume? Here are some resume objective examples for various jobs and ready-made templates for 28 positions.
Are you wondering how to write a career objective and summary in a resume? Here are some resume objective examples for various jobs and ready-made templates for 28 positions.

1. REAL ESTATE AGENT
My five-year experience as a consultant in a real estate agency allowed me to gather a lot of valuable contacts in the industry. Thanks to my sales skills, I've been recognized by my employer for fulfilling sales plans. Currently, I am looking for a job as an independent real estate agent. I'm ready to open a business and work in your company.

2. BARMAN
I have a year of experience as a waiter and have just finished a bartending course. Though I haven't worked as a barman yet, making cocktails has been my passion for a long time. I want to use it at my job and gather valuable experience in your bar.

3. CALL CENTER
I've been working in a call center for two years. Thanks to perfect diction and an open approach to people, I have quickly become the team leader. Currently, I am looking for a job with shifts in an international company. I would love to join an energetic and ambitious team.

4. COPYWRITER
I am a Math graduate but I've always loved wordplay. I run a blog [link] where I post articles about language, orthography, and media communication. A creative job as a copywriter will allow me to develop my passion which I will happily use to bring the company success.


Need to generate a professional resume online right now? CraftCv's resume maker will help you make a professional resume in just a few minutes. With our resume builder, you'll increase your chances of getting a job by perfectly adjusting your resume to the job offer.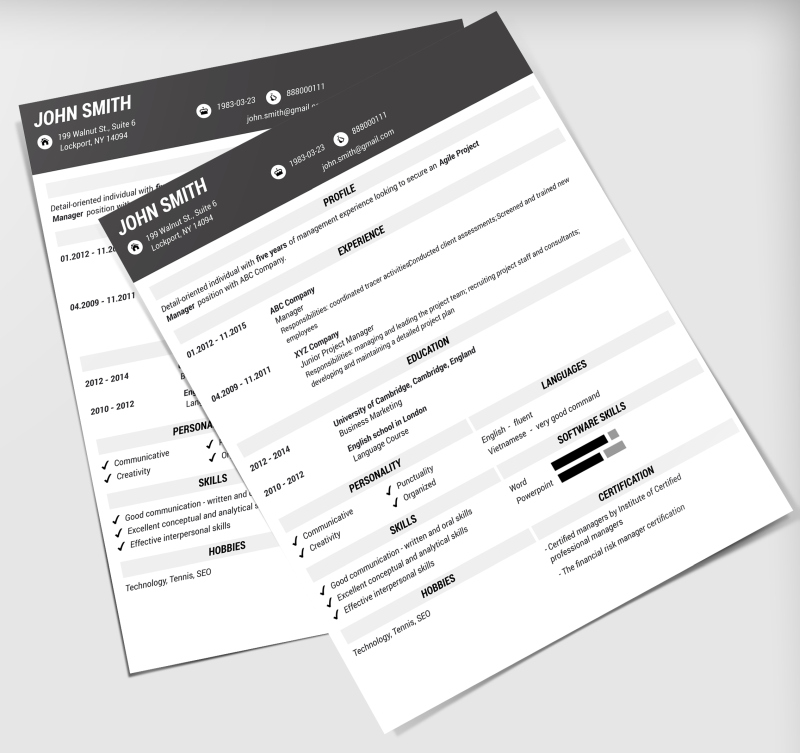 5. DIETITIAN
My adventure with a healthy lifestyle began at [UNIVERSITY NAME] where I got a master's degree in clinical nutrition. Nutrition is not only my job but a passion and way of life. I specialize in allergies and food intolerance, sports diets, and autoimmune diseases. I also help create a personalized menu for children, breastfeeding and lactating women, and illnesses that depend on a diet. In my work with a client, my goal is to help them feel well and make their everyday life easier.

6. ADVISOR
I am an ambitious, young, and creative person. I'm also communicative and well-organized and love to improve and broaden my horizons.

7. PHARMACIST
A pharmacist with a degree from the Academy of Medicine seeking a job in a public pharmacy in Warsaw. 6 years of experience as a master of pharmacy and huge knowledge of prescription drugs and pharmaceutical sales. Additional training, knowledge in the field of quality control or medicine, medical equipment, and hygiene products. Precision and focus on details. A professional and empathetic approach to patients.

8. PHYSIOTHERAPIST
I've been working as a sports physiotherapist for 3 years. I specialize in modern massage techniques and rules of sports regeneration. In your company, I wish to improve my skills, continue working with sportsmen, and help with their everyday training.

9. HAIRDRESSER
I am a hairdresser with six years of experience. I love discovering new hair styling trends and taking part in workshops related to that topic. I specialize in hairstyles for weddings and other events. I'm looking for a job as a hairstylist to continue getting better at what I love doing most.

10. VISUAL ARTIST
I am a digital artist. I work on my projects in Adobe software. I specialize in designing visual identification, building a company's image, branding, WWW design, and complex graphical service.

11. BEAUTICIAN
I want to work at a place where I'll be able to use my hobby and take part in the wellness industry, using my excellent knowledge of modern care products.
Research says that for one offered position, there are 50 candidates. While it's true that a recruiter spends around 4 minutes reading a resume, the first 6 seconds decide about whether your application will be read further or not.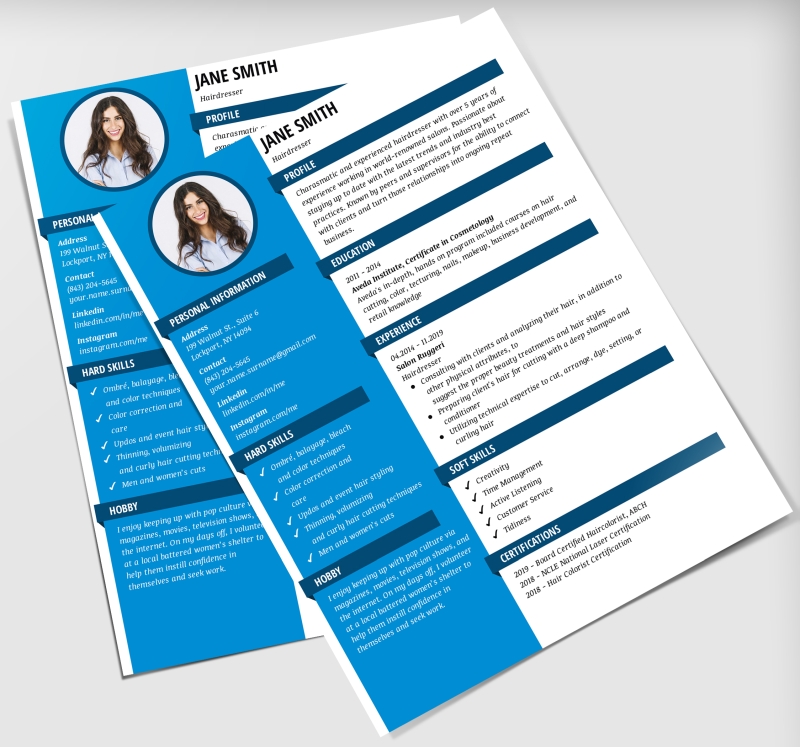 12. COOK
I am a 25-year-old cook specializing in Italian cuisine. I have four-year work experience gained in a famous restaurant. Cooking is my passion. I am organized and committed to the job, communicative, and work well as part of a team. I would love to work in your restaurant to fully use my cooking abilities.
13. TEACHER
Patient and persistent maths teacher for elementary school grades 1-4. I am greatly skilled in planning a lesson and making a student curious through an interesting form of teaching. During lessons, I gladly use new technology and creative teaching solutions (such as dynamic use of learning space, live board games, or LEGO blocks). I rely on the active participation of all students. I want to show them that school is a friendly place in which inner motivation and joy of creation play the main role. As of now, I would love to join your teaching staff as a maths teacher.
14. WAITER/WAITRESS
I am a waiter with 3 years of experience. For the past year, I've been working in restaurant XYZ, where my task was to serve guests and participants in business meetings. The coursework I've done includes a bartending workshop. I can use a cash register and know the standards of serving a customer in big, prestigious restaurants. I communicate in English.
15. DRIVER
I am a driver with 4 years of experience. Until now, I've worked as a bus driver, where being punctual and quick reactions to changing circumstances are necessary. Now, I'm looking for a job as an international driver where I'll be able to further improve my career skills.
16. ACCOUNTANT
I'm an independent accountant with over 5 years of experience. I've worked in a well-established accounting office. I've served important clients and thanks to my scrupulosity, I raised the firm's income by 20%. I am currently looking for a job as a head accountant.
17. NURSE
A highly qualified nurse with over 20 years of experience in public and private health centers.
18. SALES SPECIALIST
I've been working as a salesperson for 6 years. Last year, sales in my department have been raised by 6%. I am looking for a job that would allow me to fully utilize abilities related to active sales.
19. OFFICE WORKER
As someone with a bachelor's degree in administration, I want to use my knowledge in practice. A high sense of responsibility and striving for perfection in my duties are qualities I want to use as an office worker. My goal is to gain experience and further career development in a company with traditions.
20. LAWYER
I've graduated from Warsaw University with a degree in law and administration. I've always been interested in commercial law, and I specialize in precisely that. While studying, I took part in nationwide workshops about writing trade agreements. I am currently looking for a job in the law sector as an assistant.

21. MARKETING SPECIALIST
I am a marketing specialist with over 2 years of experience. I constantly try to raise the level of my qualifications and skills in marketing and sales. I specialize in social media and see my future in this quickly growing industry.
22. INTERNET SELLER
I love fashion and have always been following all the fashion trends. Currently, I am running a blog that is growing in popularity. I know sales techniques and how to use internet promotional tools. I am a scrupulous and goal-oriented person. I'm looking for a job as a fashion online store specialist where I could make my passion part of my work.

23. SECRETARY
I am a secretary with over 5 years of experience in administrative jobs. I effectively coordinate office work and manage a team of 7 people.

24. WAREHOUSER
I am a warehouser with two years of experience. Until now, I've been working abroad in one of the biggest logistics companies in the world. Thanks to my scrupulousness, nothing went missing during all my stocktaking. Right now, I am looking for a job as a warehouse manager.

25. MANAGER
I've graduated with a degree in management from Warsaw University. I have been working as a Junior Project Manager for 3 years. Thanks to my effort, sales have been raised by 15% per year. I am currently seeking a job as a Project Manager.

26. MECHANIC
I've graduated from an automotive technical school and have been working for company X for 3 years. I mainly specialize in repairing and preserving cars. I am constantly improving my skills and currently taking part in a course called "Diagnostics of engine sensors". I'm looking for a job as a mechanic at your company.

27. PSYCHOLOGIST
I am a psychologist who's not afraid of challenges and working with "difficult" clients. Through numerous internships and volunteer work, I've gathered experience that helps me in my career. I'm great at communication and put effort into improving myself.

28. RECEPTIONIST
I've been working as a receptionist for 5 years. I would like to use my experience and knowledge in a modern hotel. My skills include proficiency in 3 foreign languages (English, German, Italian) and a pro-client approach.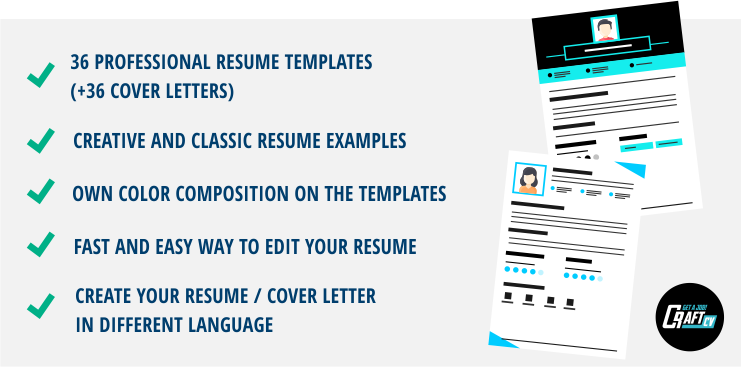 Suggested Reading: