Student's resume examples - how to write your first resume when you don't have any experience? Here's a recipe for a successful student's resume!

Are you just beginning your career and can only see it as a failure? All because you have no experience and everyone says that without contacts and experience you will find nothing?


Don't worry!


A lot depends on the resume. You'll find a recipe for a successful student's resume below.

In this article, you'll find out:

what to pay attention to while writing your first student's resume;
what you can compensate for lack of experience with;
why you should write a career objective in a student's resume (example)
HOW TO WRITE A STUDENT'S FIRST RESUME?
Students with less professional experience than others may question the best way to format their resumes. No matter what level of experience you have, there are many ways to make your resume appeal to employers.

First of all, let's talk about a few rules. A student's resume should be:

Aesthetically pleasing — stand out visually
If it's a resume without experience, it has to look different. Recruiters take just a few minutes to look through a resume. So, if you're looking for an expressive way to highlight your skills, CraftCv offers unique templates that will help you stand out.
Grammatically correct, without any typos
Especially if you're applying for a job related to writing. It's really better to let a language teacher check your resume than send it even with small mistakes.
Honest
Write only the truth. Especially in a resume without experience, it's easy to spot a lie, which guarantees failure on the spot.
Focus especially on skills, candidate's description, interests.
A resume will attract attention when it has a professional layout and when it's clear, easy to look at. The right colors can increase the reader's interest by even up to 80% Make a resume and cover letter with CraftCv.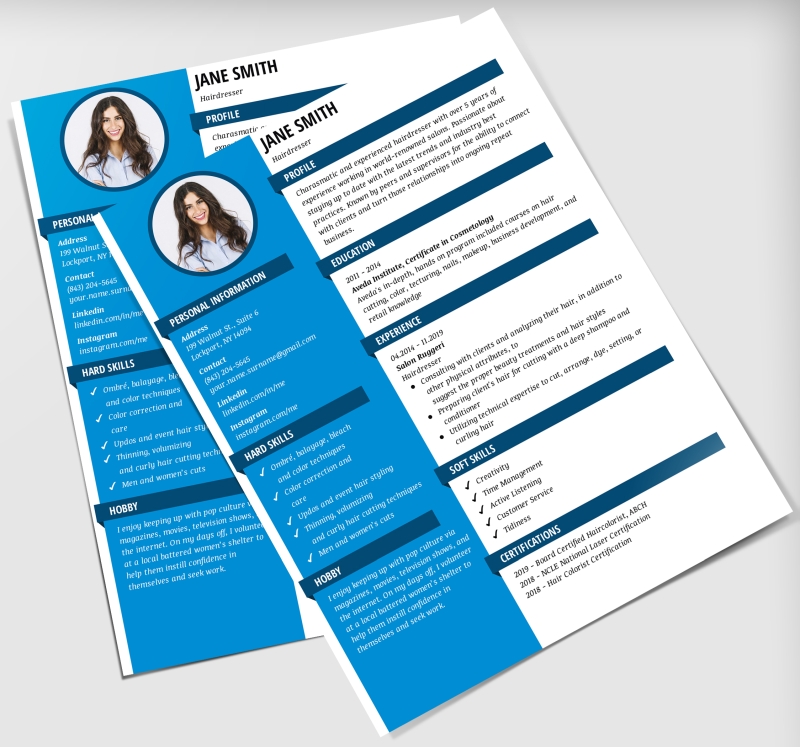 How to Put Contact Information on a Student Resume?
Full name, phone number, and e-mail. You can also add the date of birth if you want.
Important: the e-mail address should be serious and official. Don't expect professional treatment if the recruiter has to write to "ittybittykitty@gmail.com".
Should Students Add a Photo to Their Resume?
A photo is an important part of every resume. What should you know about it?
It's easier to remember a resume's content if the photo catches your attention (but also other unique parts - layout, colors - so it's nice to use resume makers because they have a lot of templates. CraftCv's resume maker lets you choose a color palette for every template, so the resume is both beautiful and unique, therefore easier to remember)
The brain reacts differently to a person's face than just reading about them. Besides, the first impression matters - images have a bigger effect on us than text (because to our brains, letters are just symbols which translate to language in our heads. Yes, it happens quickly, but a photo will be noticed even quicker than its description)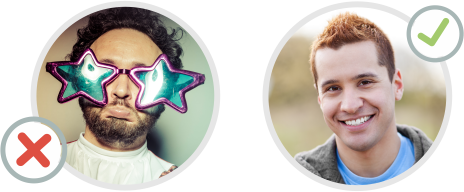 Using CraftCv intuitive resume builder, you can easily add or remove the photo from your resume according to the country/company you are applying for.
How to Write a Resume Objective for a Student Resume?
A career objective is a section where you introduce yourself in a few words, talk about your most important qualifications, and explain your motivations! You have 3-4 sentences for that. So, you have to attract the recruiter's attention as quickly as possible and convince them not to throw your resume away.
In this short introduction, you should fit information about:
your education,
the position you're applying to,
which of your skills, interests, passions, and traits will make you the perfect candidate for this job

Education in a student's resume - template
You have to list the schools you graduated from here - of course not all of them. It's best to only include high school and all that came after, of course with years included. Important - don't make a mistake in a specific name of the subject you've majored in, or school you've graduated from.
Example:
2014 – 2017 Olsztyn University – Journalism and Social Communication; specialization: radio journalism; full-time studies graduated with honors, Bachelor's degree
If you have done any courses, especially some that gave you a certificate, you can write it here too.
STUDENT'S RESUME TEMPLATE
Research says that for one offered position, there are 50 candidates. While it's true that a recruiter spends around 4 minutes reading a resume, the first 6 seconds decide about whether your application will be read further or not.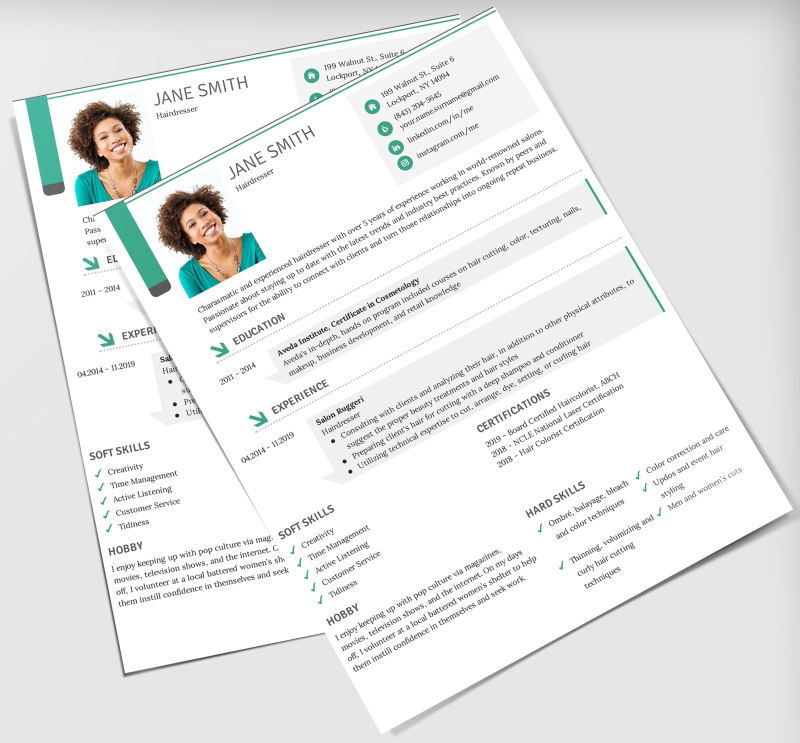 How to Put Skills on a Student Resume?
"But I can't do anything!" That's the biggest mistake a lot of people make. Everyone can do something. It's good to list hard and soft skills separately.
If you don't feel confident, you can use broad terms like, for example, elasticity. However, it's good to think outside the box and write something that really matters, for example, "great at solving conflicts in a group", "can make people laugh"
Skills in a student's resume — examples:


Hard skills:
English - advanced level
Very good knowledge of graphic software
Proficiency in MS Office tools
Driving license (category B)
Ability to research information on the web
Good knowledge of cosmetics
Video editing (Sony Vegas)
Very good knowledge of social media
Running a YouTube channel or Instagram account
SEO proficiency
Soft skills:
Availability (also on weekends and holidays)
Being ready to work in shifts
Ability to self-organize
Independence
Focus on the goal and plan fulfillment
Being open to new solutions
Honesty and scrupulousness
Good manners
A positive approach to clients
Want for personal growth
Creativity
Recruiters and recruitment experts have to judge the candidates' emotional intelligence and ability to feel well in various situations.

The skills worth mentioning on a resume without experience depend on:
The industry – think about which traits are useful in your job, what is needed at your position.
Creativity will definitely be good for a Leisure time animator.
For an accountant, assistant (also virtual) - organizational skills.
The position – if you're going to work in a team or alone; and if in a team - as its member or leader?
(When applying, you'll know if it's a leadership position. As for working alone or in a team - you should be able to guess by looking at the job offer)
What the advert says. Many job offers already say what they want from a candidate - those are the things worth mentioning.
Of course not all or at least in a different order, so it doesn't look like copy-paste. :)

Experience in a College Student Resume
"What do you mean? It's a resume without experience!" Well, not quite. It's a place where it's worth mentioning something that allowed you to gain some skills.
For example:
Journalist – can list a student internship in an editorial office or being the head of the school newspaper
Babysitter – taking care of younger siblings, voluntary work at school (helping younger students with homework), being a scout, and working with children
Gastronomy worker – can totally add organizing school fairs, "world cuisines" meetings, or selling pies with the student council
Why should you write about voluntary work, school projects? Because those taught you what you will be doing. When you're selling cupcakes on the school corridor, you don't have a cash register - but you serve a client, have contact with food, etc.

Listing Hobbies and Interests on Your Resume
Hobbies in CV show that you like doing something. You should especially write about hobbies that say something about your good traits. Photography suggests a sense of beauty, horse riding - patience and self-control… If you run a blog, fan page, etc, mention it!
Psychological pro tip: precisely described hobbies seem more believable. Same for everything you give details about. :)
To make things more interesting, you can present your hobbies in various ways. You can just list them one after another – or choose a template with icons that illustrate the hobbies.
For example:
interest in the history of fashion – an icon of a hat
dog paw – volunteering in a shelter, dog breeds, agility jobs

Interests you should mention in a student's resume are, for example:
New technology
Internet marketing
3D printing
Social Media
Film editing/running a YouTube channel
Knowledge in graphic software
Learning foreign languages
And all kinds of sports you like and are passionate about. :)
It pays off to be passionate! As cliche as it sounds, it's true when we're trying to find a job. It's our hobbies – even something small you just like to do in your free time. And when you have it, speak proudly about your passion. Even though a recruiter may at first be surprised how crazy and atypical and niche your interest is, they will appreciate how interesting you must be.
Now you know what a student's resume should be like. I hope that making such a resume will not be hard and you'll find your first job quickly!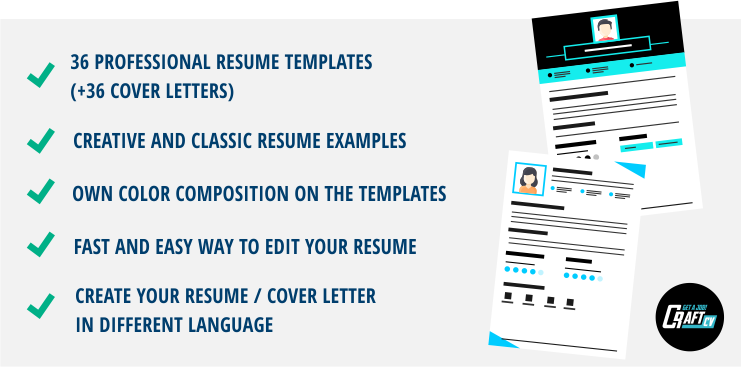 Suggested Reading: