How to make a creative resume all by yourself? Use a simple and easy resume maker! With it, you'll make a modern resume in just a few minutes.
HOW TO CREATE A JOB-WINNING CREATIVE RESUME
Recruiters go through hundreds of resumes every day. This is why how the resume looks is just as important as its contents. Creating a resume is, for many people, very hard and boring. In such a situation, using a resume builder can help.

Unfortunately, most software offers only boring resume samples in typical colors. They look really predictable and boring. We'll give you a few tips on how to make an impressive and creative resume in a short time.

In this article you will discover:
what a creative resume is and how to make it
a resume builder which lets you make a creative resume in a few minutes
which colors to use in your document
if you need to add the clause in a creative resume and we will show you examples of modern and creative resume samples.
Choose a resume template that best shows off your personality and increases your chances of getting an interview. See what your creative resume made with an online resume generator can look like: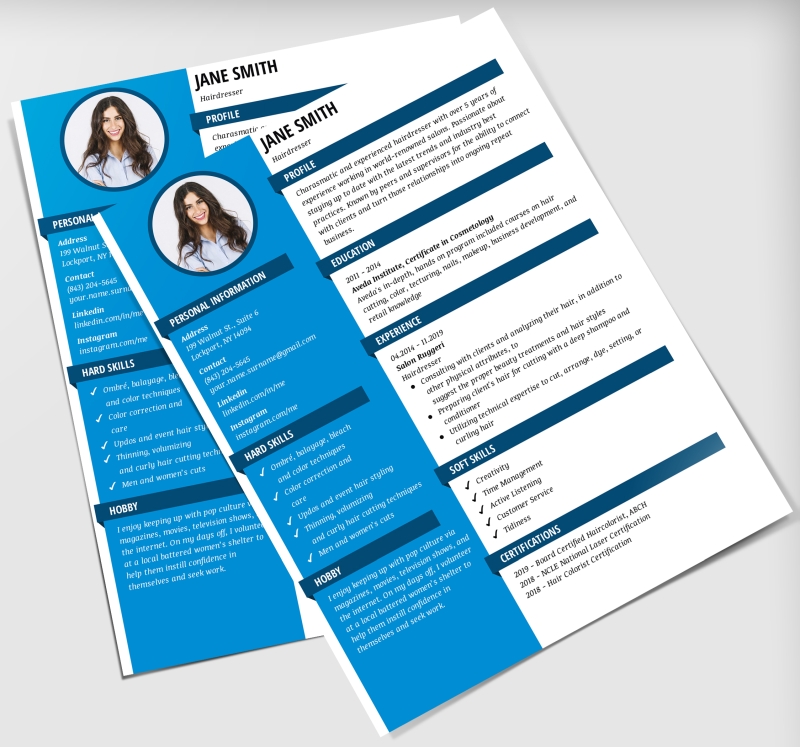 A CREATIVE RESUME — WHAT DOES IT MEAN?
If you're not applying for a job in an administrative office, you can try making your resume unique. Black, blue, or indigo are the most common. They're good for a classic resume.
If you prefer a creative resume, add some color! Just some colorful accents here and there can add a whole layer of freshness to the whole thing. It's best to use color in the most important sections (those which show off your best qualities) to make them stand out.
Our tip! The color of the resume sample can be the same as the outfit you have in the photo in your resume. Such color coordination shows that you pay attention to detail.
Don't worry if you are bad at matching colors. Both our creative and classic resume samples have a few color versions. Thanks to that, every part of your resume will fit in. You can also make your own color scheme - if you feel that you're good at it.
Want to make an original resume quickly? Use our resume builder with creative resume samples to download: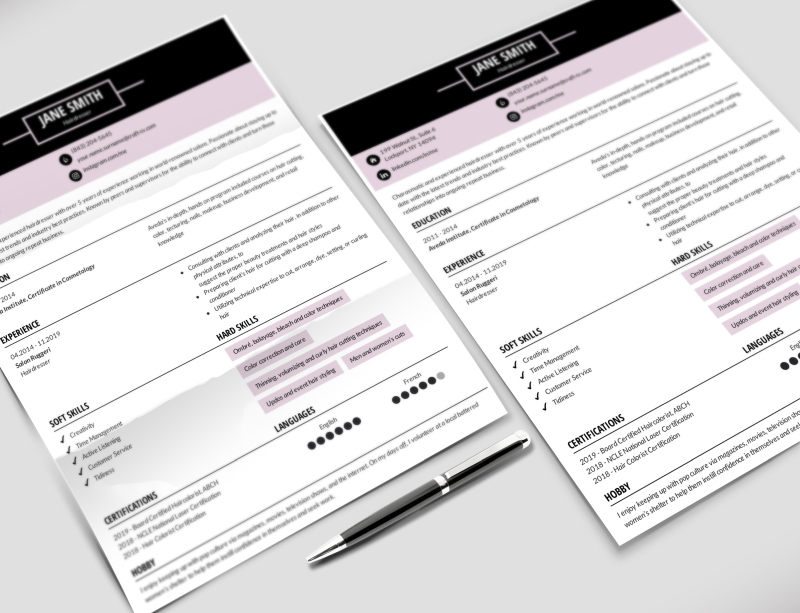 How a resume looks is very very important. Research says that even 65% of people remember images better than text. That's why you should use a modern template - especially because most candidates for the same job will have similar qualifications. See other modern resume samples here.
Do you know that a resume's format can have an influence on whether you get a job? Read some tips on how to send your resume so that it stays how it was when you made it: Resume PDF or Word DOC — Best Format In 2023
HOW TO QUICKLY MAKE A CREATIVE DOWNLOADABLE RESUME?
The contents are always the most important. Make sure that your creativity doesn't get in the way of your professionalism. A meaningful resume is both memorable and easy to read. It should have key information about experience, abilities, and career goals.

Visuals are something that always attracts attention. A wall of text, though full of information, can be tiring to read. An image helps the recruiter focus and directs the eyes to information in your resume. If searching for contact information, a drawing of a phone or letter next to your number or e-mail is much easier to find than text.


What can you use pictograms for?
Contact information
Social media and website links
Interests
Examples of using pictograms in the hobby section:
It's good to choose images that correlate with the text. If you like to sing, add a pictogram of a microphone, and not a drawing of a slideshow or pie charts. CraftCV online resume builder lets you choose hundreds of pictograms that make your creative resume more unique.
You can also use pictograms to display your skills, like foreign languages or computer software skills. Alternatively, you can use dots, squares, stars, or something else to show a recruiter how proficient you are in specific skills.
Another way to subtly highlight something is by making the background under a very specific part of the text different from the rest. It makes that part stand out.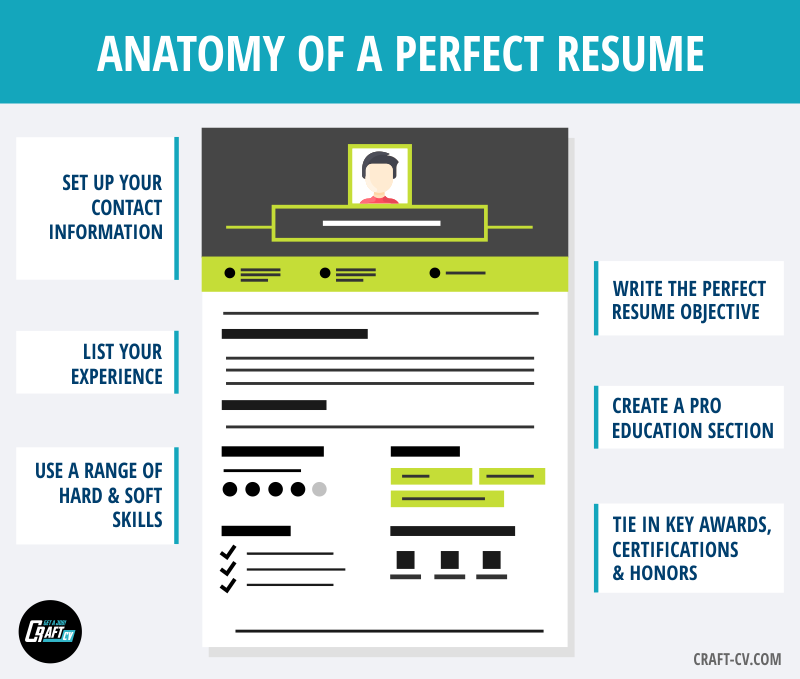 IS SUCH FORM ACCEPTABLE?
Of course. It helps the recruiter see how good you are at using a language or software. Of course, it just shows how good you think you are. Of course, for one person good knowledge of a language means communicating easily with a native speaker, and for another - knowing a few basic phrases.
Still, if you don't have a certificate to confirm your skills, showing them this way is very good and will attract the recruiter's attention.
Don't know how to use graphics software?
Make and download a creative resume sample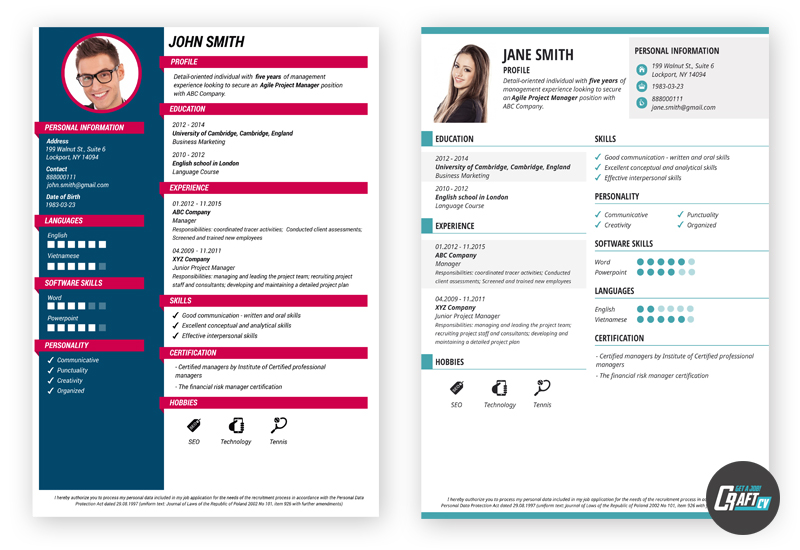 Thanks to the CraftCV resume maker you can create an original resume in a few minutes. You don't have to worry about formatting or layout. You will also highlight the most important information and get the recruiter's attention. The right resume template does that immediately, even before the recruiter focuses on its contents.
Important: A creative resume doesn't need to look shocking. What matters is showing yourself as a person who cares. Sometimes a tiny change, like using some subtle color on section titles, can make the resume look creative. An attractive medium means that the candidate has put the effort into searching for a job, cares about making a professional impression, and uses modern solutions.
A CREATIVE RESUME IN A RESUME MAKER vs PAGE LAYOUT
A resume can also be creative if its layout is interesting. Everyone hates having to go through a wall of text and it sure isn't creative. There are many layout options.
One of the more common ones is two columns of text on a page. One half is for information like experience, education. The other - contact information, skills, and interests.
In the CraftCV resume builder, you can easily switch places of all sections. Just drag them to the right place.
Example of a creative resume sample with two columns: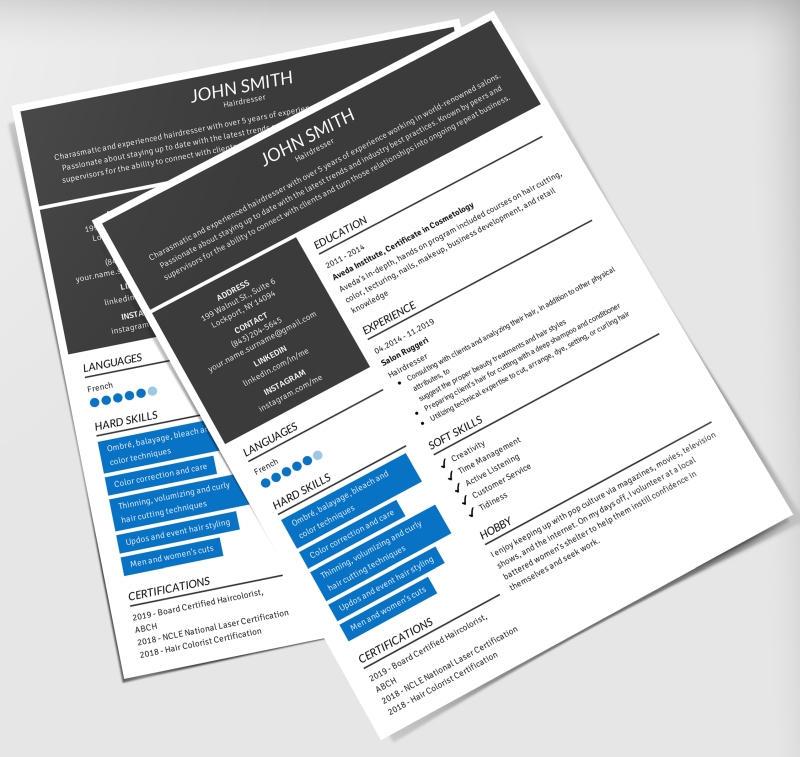 Another type you may see in a horizontal split. The top is filled with your personal information and career objective, the bottom - education, experience, coursework. In this case, you can work with the form and put the parts most important to you at the top.


An example of a creative resume sample with a horizontal split: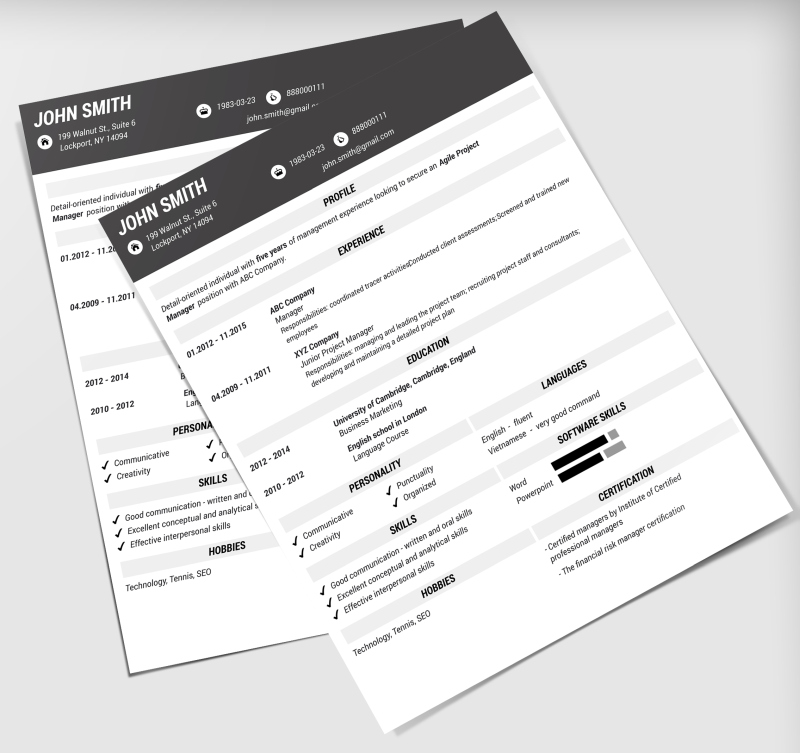 CREATIVE RESUME TEMPLATES TO DOWNLOAD – BONUS
In the
CraftCV resume builder
, you can make a modern resume in just a few minutes. If you want to be able to return to it at any time and make changes even after a few months, make a free account on CraftCV. In the tool, you will find 36 professional resume templates. Some are traditional, some more creative. You will find templates that are modern and professional.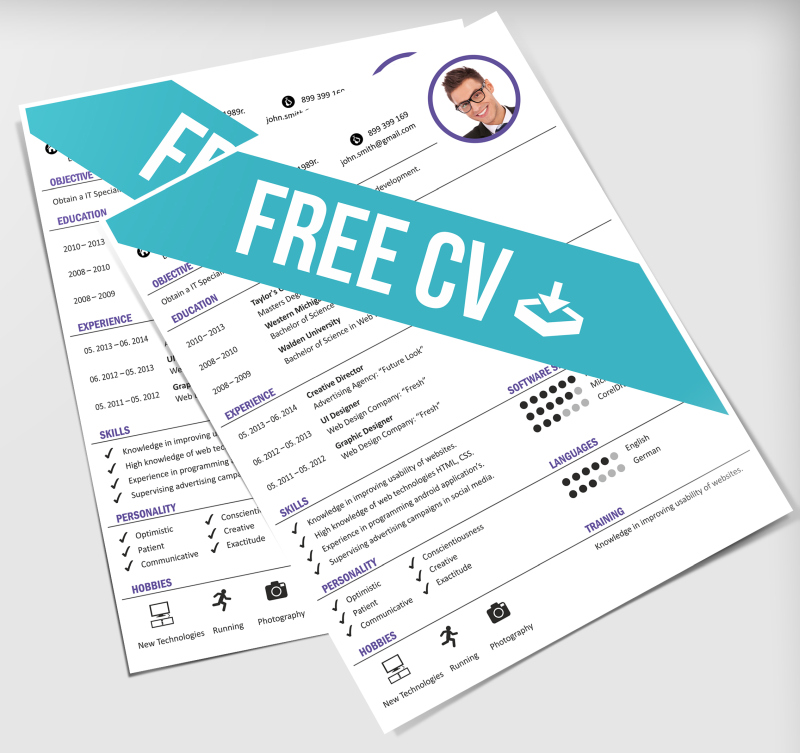 If you're applying for jobs in Europe, remember to add an up-to-date clause for recruitment purposes. GDPR is enforced in the entire European Union, which is why the clause is a necessary formality. You don't have to put it on display (unlike your experience and skills). It's important to just remember about it and include it at least in fine print at the bottom.

WHY CHOOSE CRAFTCV?
A professional resume can be made online in just a few minutes. It's a very convenient and helpful tool for everyone who's looking for a job.
It's simple and easy to use
The program works in your browser, so you can just open it anywhere to finish working on your resume. You just need internet access and having Chrome or Firefox installed.
Safety is our highest priority. In order to secure your data, CraftCV uses SSL (data encryption) technology. SSL is currently the most effective and most popular method of safe data transfer through the internet. It's used by, amongst others, all online banks.
We don't sell or share your information with anybody else.
You have all the control over your data and you can close your account at any time.
A lot of resume styles online
An online resume maker lets you choose from lots of available visual templates, thanks to which your resume will be fitted to, for example, your work type and the character of the company you're applying to.
Resume in the right format
The resume maker generates a resume as a PDF - a safe format. You can be sure your resume will look exactly the same, regardless of the recruiter's software.
Remember, the first impression after opening a resume is almost as important as the one we make when meeting in person during the interview. The difference is that if we make a bad impression with our resume, there may be no interview.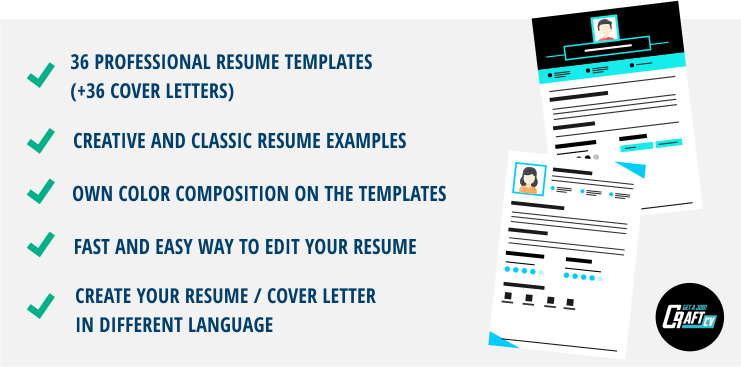 Suggested Reading: