cv template GRAL
Thanks to the combination of tradition and innovative design, the template will be suitable for individuals looking for a job in a creative branch of industry, as well as for other specialists.

You may also choose to create an exceptional cover letter based on the same pattern. Surprise the recipient by presenting him or her a set of professionally created application documents.
Gentle colors of the document will make it possible for you to present yourself in an intriguing and unusual manner
Thanks to the utilized layout, the document is transparent and looks notably better than standard CVs

CREATE AN EFFECTIVE CV and cover letter
---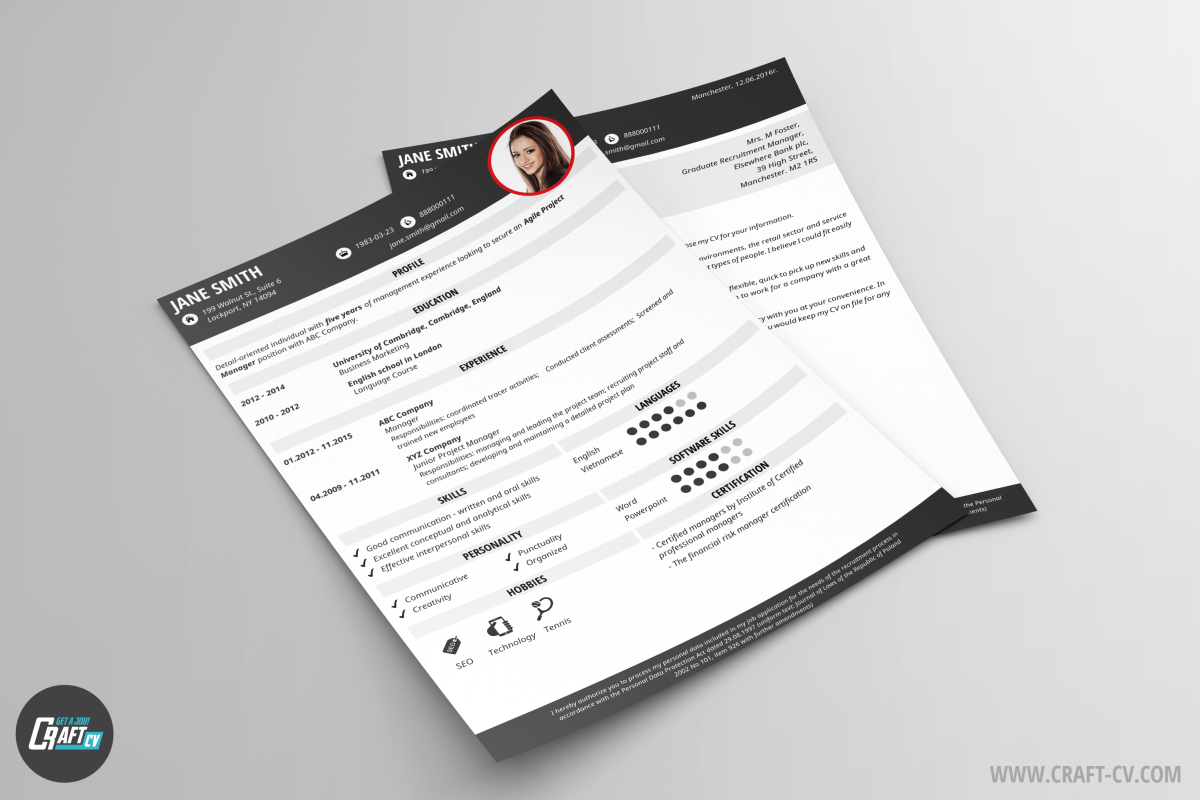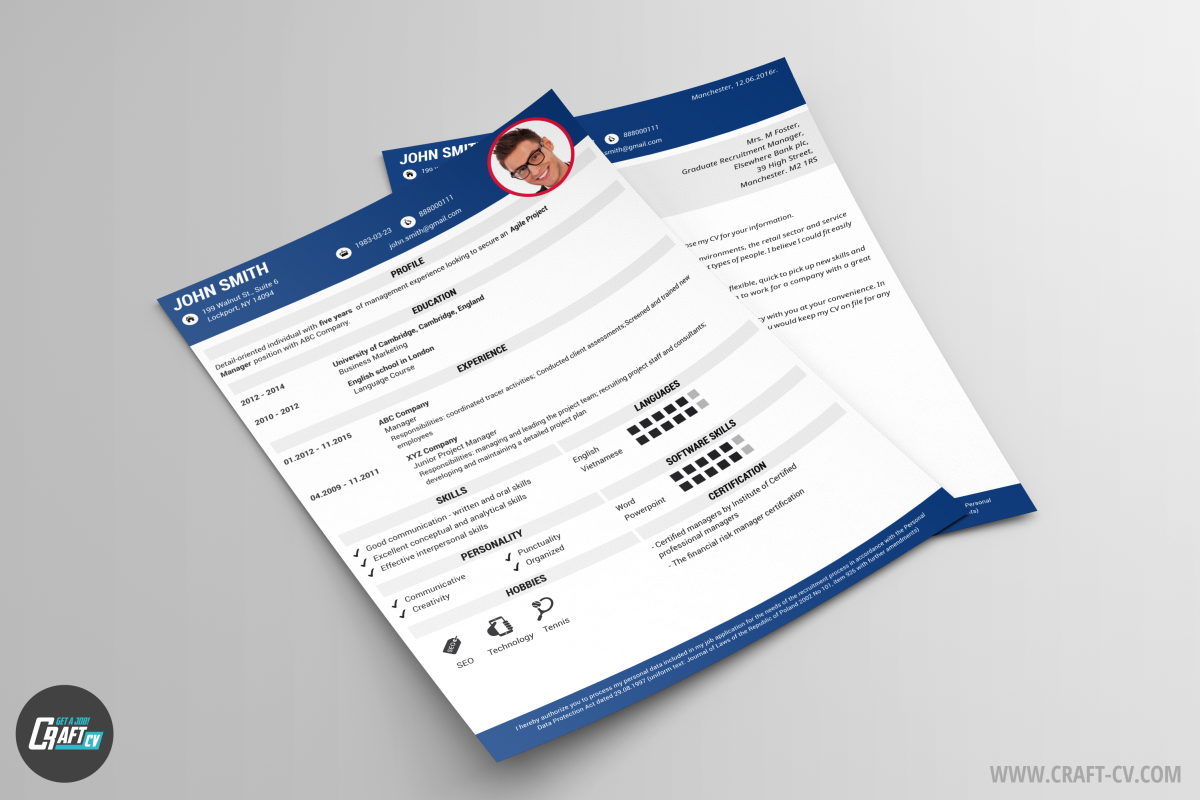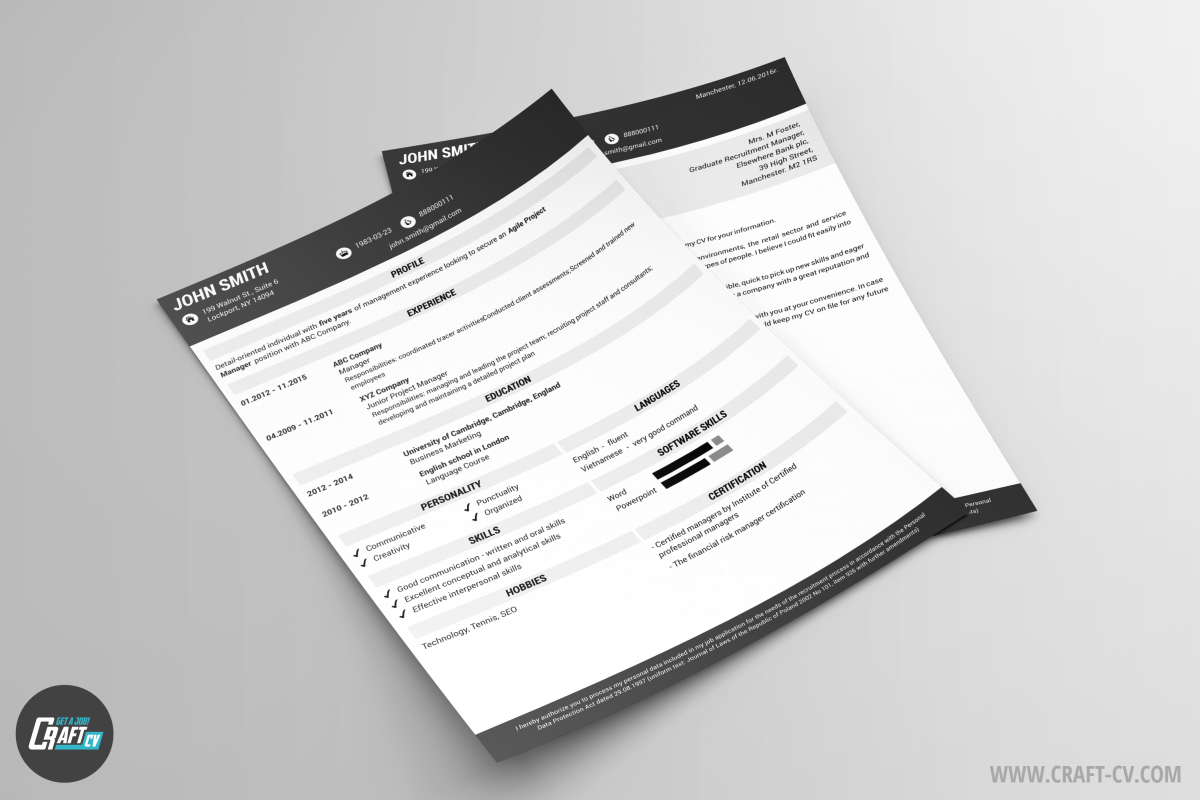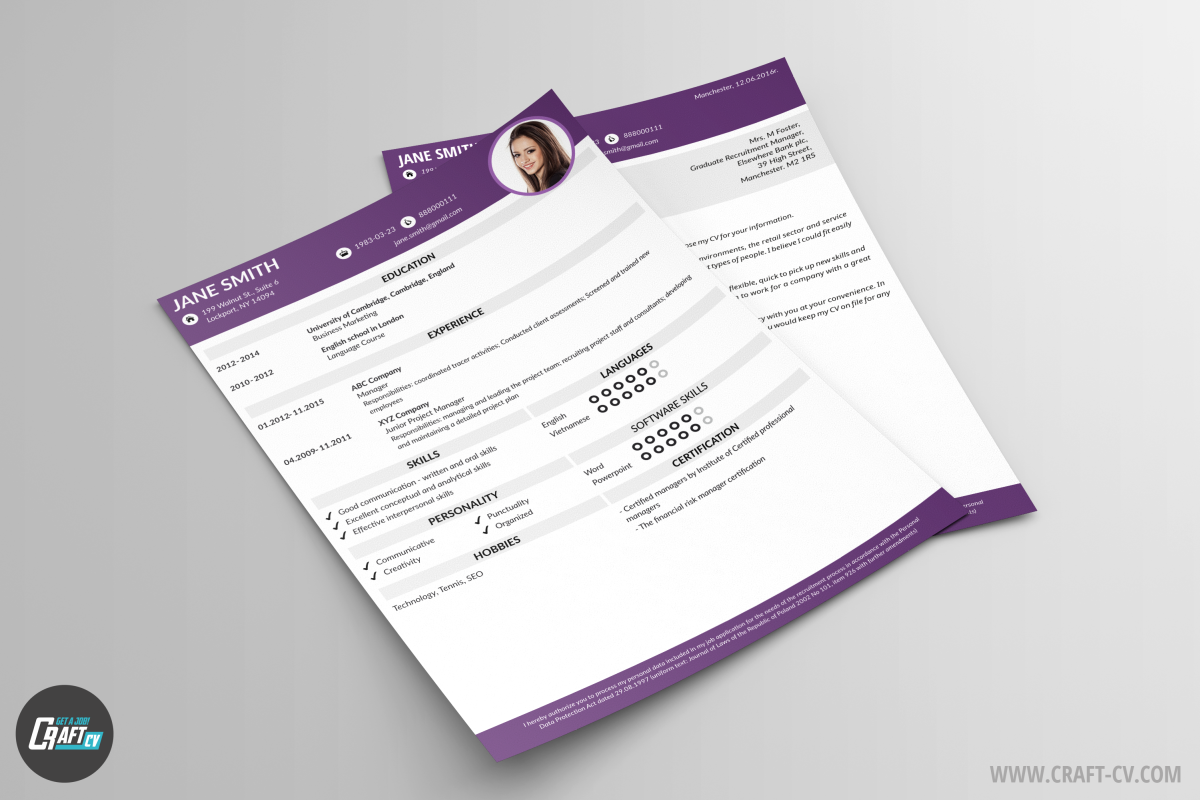 The CV Gral template stands out especially thanks to its remarkably different project. Content is divided by light grey panels which create the sense of inner order. Text is clear and easy to read for the recipient.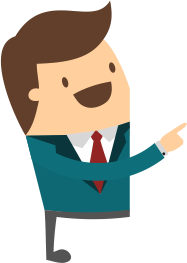 Create a Free Account
Sign in
Recover password